Having access to a garden where we can grow herbs is a great privilege for many of us. However, there are some of us who are not that fortunate to own a garden.
At one time or another, most of us have dreamed of growing an indoor herb garden but didn't know how to get started.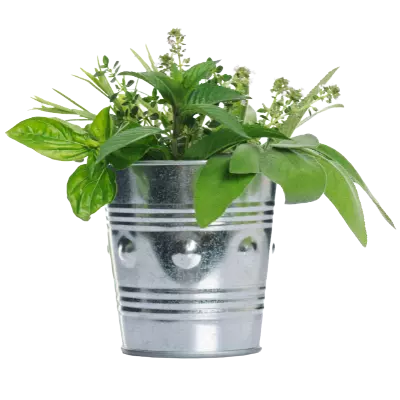 The purpose of this guide is to help those who are willing but are just unable to do it because they are confused or unaware of how to grow herbs in containers. Growing herbs in containers will definitely give you two things: First, give you all year round access to fresh herbs, second, get that gardening itch scratched.

Before you take a straight dive into the procedure of growing herbs in pots, you might want to learn few basics of planting herbs in pots.
You will have to first decide which herb to grow based on your geographical location, orientation of your house, sunlight exposure, space and taste preference.
Since you are trying to start an indoor herb container garden, the herbs planted in containers might not have proper access to sunlight. Some herbs require maximum sunlight, some herbs can survive in partial sunlight and some thrive even in a shady corner of the house. Knowledge of the sunlight requirements of herbs and the best locations of the house is crucial.
Also, you must know the role of a good potting mix, the importance of compost and the best herb garden planter based on material and size.
Lastly, knowing how to store your herbs and keep them fresh will ensure your hard work does not go to waste.
Now, lets look at how to grow common herbs in containers.